As we evolve our opportunities to express ourselves through our appearance are enhanced. My focus is on color, fit, comfort and personal expression. Working together creates an alchemy that engages the imagination and lifts the practical act of getting dressed into another realm. Not only will you appear more beautiful to others, you will sense your self image in a new way. Let an expert hold a vision of what is possible for you.
Color Analysis
COLOR ANALYSIS (2 hours)
Your color palette is as unique as your fingerprint.
The first step in the Clothe Your Spirit process is always color — the visual language of the spirit. You'll sit in my natural light-filled studio while I hold up swatches of fabric to see what colors and textures make your complexion glow. When I'm done you'll know all your best colors, which will guide your shopping and make-up selection and help you build a coordinated wardrobe over time. Soon you'll mix and match with ease, turning your clothing ensembles into works of art. Each palette is individually done and will be assembled and mailed to you.
I also provide advice about hair style/color and eyeglass frames.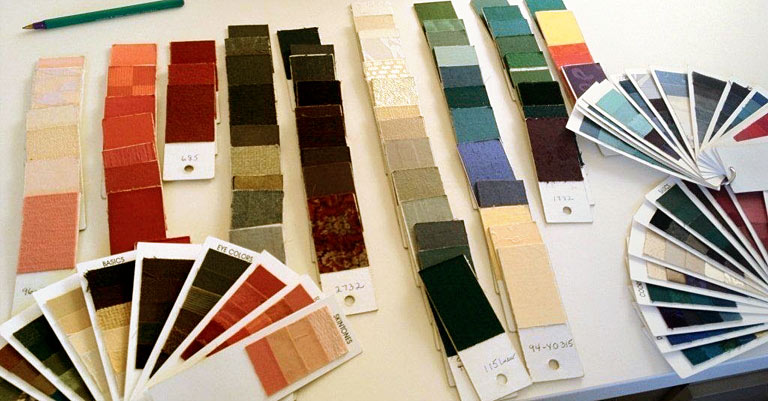 MAKE-UP (1.5 hrs for a full consultation)
Get rid of the dull product so you can glow.
J.Robin Cosmetics provides custom blended colors created from the highest quality ingredients. The lipstick and luminous foundation you have been searching for are here. I take special care of personal preferences and sensitive skin. The perfect balance of skin care, mineral foundation and powder, products for your brows, eyes, cheeks, and lips all combine to enhance your unique beauty. Short appointments for custom blended products are available at no charge. Recommendations based on photo or color palettes are available too!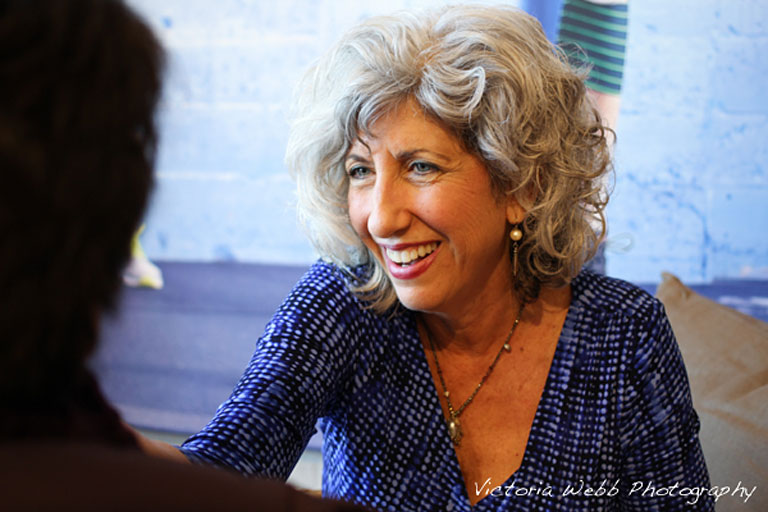 WARDROBE CONSULTATION (2-3 hours)
Create the space and vision to truly express yourself.
During our next meeting, we'll evaluate what you currently own. Weeding out what no longer supports you and creating order is the first step. We'll consider your lifestyle and discuss comfort, style and fit. As we go through your closet I'll take note of the gaps in your wardrobe, and give your favorite items a fresh look by creating new combinations and outfits.
A Closet – Before and After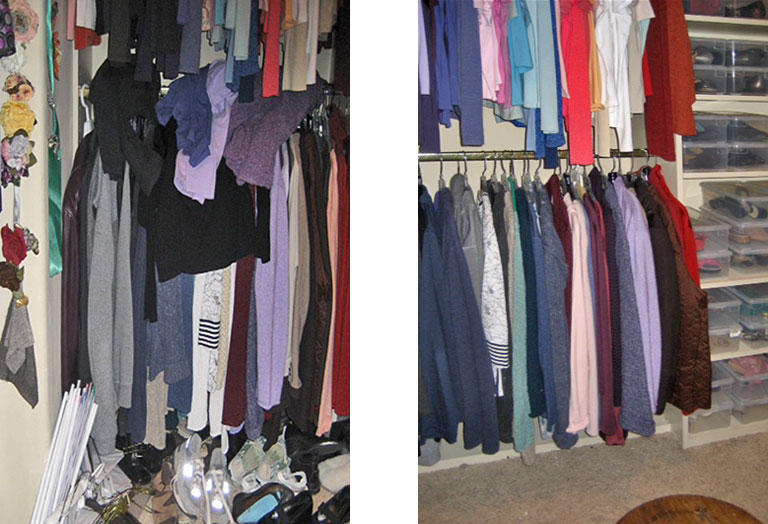 TIME TO GO SHOPPING! (2-6 hours)
Together, we'll kick your self-critic out of the dressing room, while you slip into clothing that makes you feel incredible.
Imagine a dressing room prepared for your arrival and filled with clothes that you love, that express you, and that actually fit. I'll help you make choices, and find you the missing pieces so each outfit is complete … and completely you.
A thorough evaluation of your needs assures that our destination will be cost effective.
FOLLOW-UP
It's an ongoing, delightful process …
Further wardrobe coordination is available to add the finishing touches to your new outfits. We'll shop for accessories including shoes and jewelry, coordinate with items you already own, and photograph combinations to refer back to. Learn how to use design principles to move the eye fluidly from head to toe and back again. You'll acquire a master set of tools for your ongoing success.
OTHER STYLE SERVICES INCLUDE:
Photo styling for weddings and other special events
Workshops, seminars and speaking engagements for your group or company
Video, radio and TV guest commentary
Testimonials
~ The entire experience of getting glasses rocked with you leading the way. I feel so attractive and confident in them!
~ Your expertise, intuition, energy, and generous spirit truly fed me from the inside out. It was as if you pointed out this amazing view I'd been missing all these years. Everything opened up. I used to dread shopping, but I love wearing the outfits you found, and am actually looking forward to venturing out on my own with my new perspective to guide me. Thank you!! – Suze
~ People are smiling at me wherever I go and complementing me on my outfit! I'm loving it! I've never quite allowed myself to have this much fun with clothing but I realize now how much that is part of my essence and how important it is to nurture this creative part of me. I feel so lucky to have connected with you! – Iris