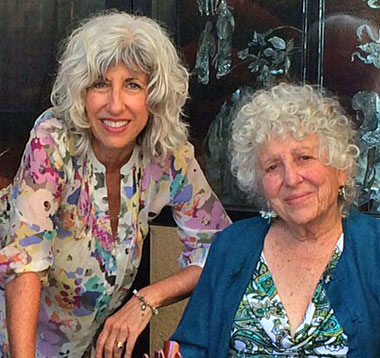 I'm home, happily back from my Hawaiian adventure. Like a decade birthday or other significant life event that places you at a crossroads in your life, I have a rare opportunity to press the refresh button before I move forward.
Sometimes change happens gradually, sneaking up on you until it's arrival is a mere whisper that something is different. Some of the lifestyle changes I made while living in Hawaii seem to have followed me home, including a more relaxed attitude toward clothing and beauty. My closet is currently a mashup of old basics and loose rayon slip dresses. Although I have always worked on creating a coordinated "wardrobe" at this moment in my life it doesn't seem to matter. I still get dressed one day at a time and I'm having fun mixing it up as I put an outfit together.
Fortunately, the foundation I need to feel attractive are all in place: A good haircut, beautiful jewelry and comfortable shoes.
I believe that getting dressed each morning and looking at your reflection throughout the day are little daily opportunities to put your changing attitude into practice. Here are a few questions that might help you see your world with fresh eyes:
What has changed for you recently and how do you express your evolving self as you
care for your appearance?
What are the constants that have become your priorities for looking and feeling good?
What are the important elements for you – and do you currently have them?
Is there a way you could enhance your enjoyment or feel more relaxed as you play in
your closet and care for your appearance?
Beauty and style do not have to be complex to be authentic.
In Memoriam: Stacy Payne
I owe another shift in how I see myself to a very sad story. I lost my longtime client and friend Stacy Payne at the agonizingly young age of 42. She left behind her new husband and adorable two year old daughter Gigi.

Stacy and I went shopping for new clothes in April 2013 and I received the news of her cancer diagnosis a month later. Through Caring Bridge a large group of us followed her challenge to recover, a fight she ultimately lost. For a year the possibility of this awful outcome seemed unimaginable, and I prayed, wished, visualized and prayed some more, often many times a day. I threw plumeria blossoms into the ocean and wrote her name in the sand. I imagined her little family in Hawaii, a place they loved.
My heart is broken that this beautiful, sassy woman, so full of spirit and with so much to live for is gone. But she left me one last parting gift. Now, whenever I start to look critically at the signs of aging on my face or body, I think how much Stacy would have loved to grow old and wrinkled, to see her daughter grow up, to live the long and happy life she so deserved. I breathe in, and on the inhalation I whisper, "I'm sorry, Stacy" and on the exhalation, "Thank you." Every glimpse of my softening jawline and sagging neck reminds me of how fortunate I am to be here. To be growing older. I'm still applying my neck firming serum, but as I see the inevitable tide of aging march across my face I hope I remember to feel gratitude. Thank you, Stacy. You are missed.