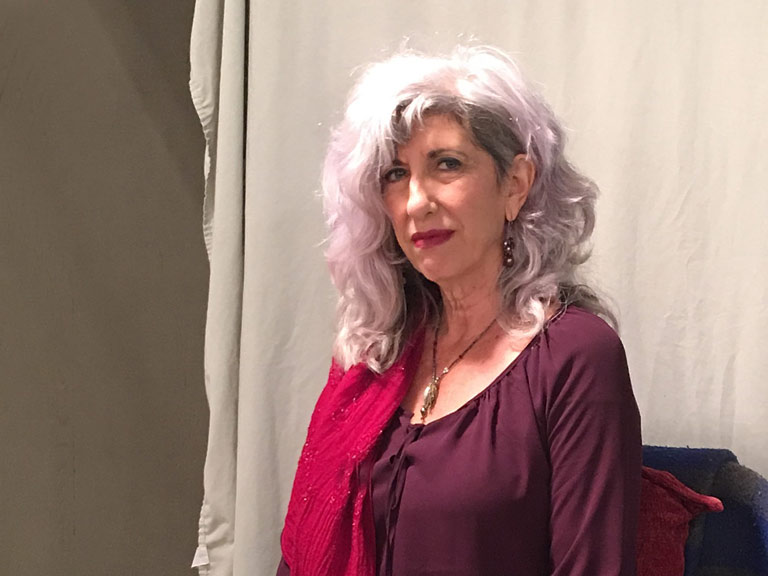 Once upon a time there were no cameras, and if you wanted a "likeness" created you had to sit for hours while an artist painted your portrait. Instead of flattering lighting, an animated smile, a millisecond flash of the shutter, and the option to discard all the unflattering choices, you sat in a fixed pose, with the same expression, immovable, for hours.
I can tell you from a recent experience of modeling for a portrait painting group that it is no fun. Staring fixedly at the same spot on the wall is boring, and when you stiffly hold one position everything starts to hurt. Still, I was curious about how I would be rendered. Would something of my essence come through that can't be captured with a camera lens?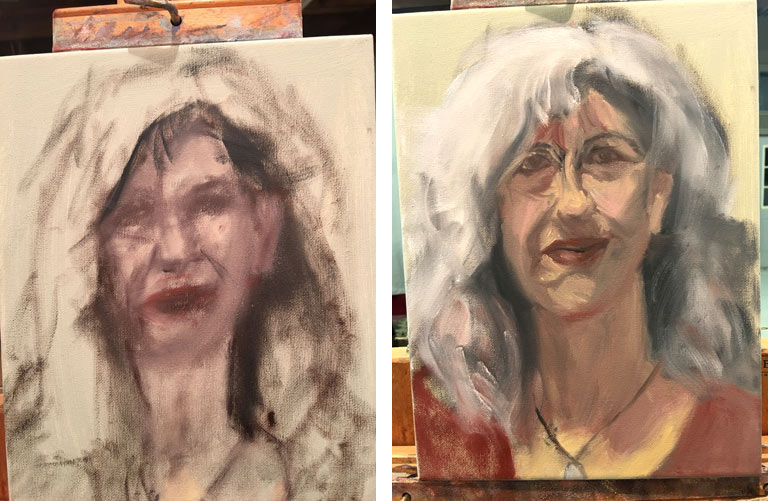 How we see ourselves and how we appear to others is endlessly fascinating to me. A painting is an interpretation by an artist who is free to exaggerate or eliminate facial characteristics as they so choose. Also, capturing a likeness is quite difficult, and skill levels vary.
Watching the paintings develop was interesting. To be honest, my ego was a bit disappointed that I didn't appear more gorgeous in the finished paintings. I look rather harsh, like I am sneering. Still, I am intrigued by this "other" version of me. Does it capture a strength I don't see in the mirror? Unlike a bad photo, I have no desire to press delete and have this image vanish forever.
Late in his life, Sir Winston Churchill sat for an official portrait, and was so enraged with the result that he burned the painting, creating a great loss for the art world. Sometimes it's hard to see changes that happen when we age, as I know firsthand from appearing on a large screen HD television. Still, I seek out opportunities however uncomfortable, because Growing More Beautiful isn't just about your visage.
The same artist that painted my hair in luscious pinks and purples, Mary Fassbinder, did a portrait of me five years ago that I liked because it was flattering. My nose was smaller and my lips fuller. This time she wanted to express what she saw differently. But I'm not the same person I was five years ago and perhaps that shows?
Who are you becoming, or "growing" into? I find all of these questions satisfying food for thought. Yum. Happy New Year!