Did you know that when to shop could be as important as where? Part of the frustration with not finding the clothes you long for is looking for them at the wrong time.
Whenever I give a talk, the big question on everyone's mind is "Where do I like to shop?" They are all hoping I'm going to reveal a dream location where the clothes are affordable, practical, in beautiful colors and fit perfectly. It does seem like magic when all the details come together and shopping becomes a pleasure. I have many favorites, but knowing where to shop and when isn't the same for everyone.
Frustrated shoppers underestimate the importance of timing. Location is important, but if you miss the window when the clothes you need are in the store it will seem as if nothing is right for you. For best selection and value, it helps to plan ahead. All stores use a seasonal system, but the merchandise and sales cycles vary. You can learn the peak times when the clothing you want will be available and when to get the best prices.
I frequently shop for clients at the large flagship Macy's store at Union Square so I can take advantage of the the huge selection spread out over five floors. If you have an idea of what you need going into fall, the time to shop is now and here's why: Selection. Sizes. Wearability. Department stores are "ahead" of the season, and they have all-inclusive sales on newly arrived merchandise. Their VIP fall fashion sale is the third week in September. By October the store is filled with winter wear and a plethora of holiday velvet and sparkles. There will be another "no-exclusions" sales event, so if you need a coat or jacket, boots or sweaters, check the date and go. In November many of the sizes will be picked over, but there will be another great sale around Thanksgiving to encourage gift buying. The good deals that used to be available during the bygone era of "after Christmas sales" is a thing of the past except for clearance. Clearance sales are a great time to pick up a gem at rock bottom prices, just don't expect a great selection of basics in your size.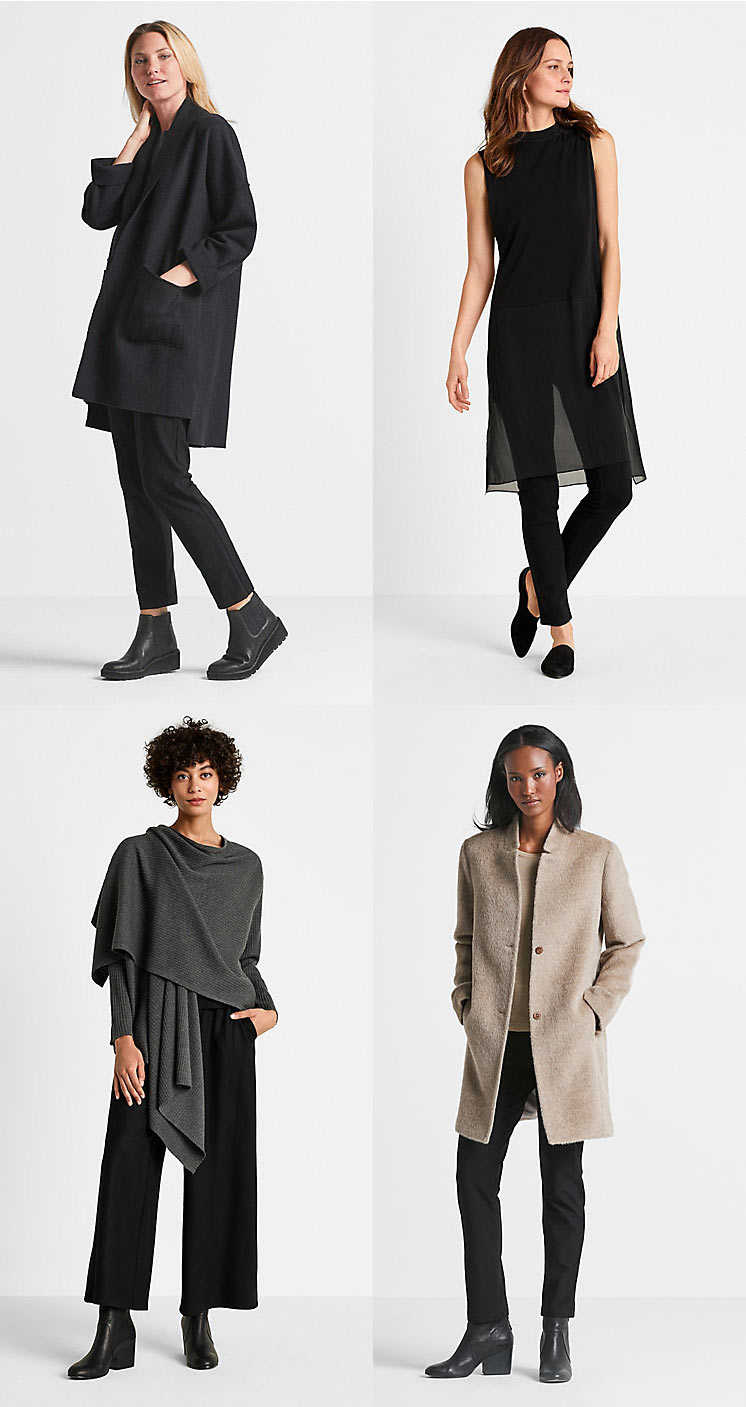 Macy's is just an example, but you can ask your favorite stores when their seasonal merchandise will be fully stocked and when will it go on sale. Can you be alerted in advance to the best sale dates? Will there be an on-line sale of comparable merchandise?
Athleta has their Friends + Family 25% off sales event September 14-18. You'll need a code for this, so if you are not on their list, email me and I'll send you one to use in-store or online.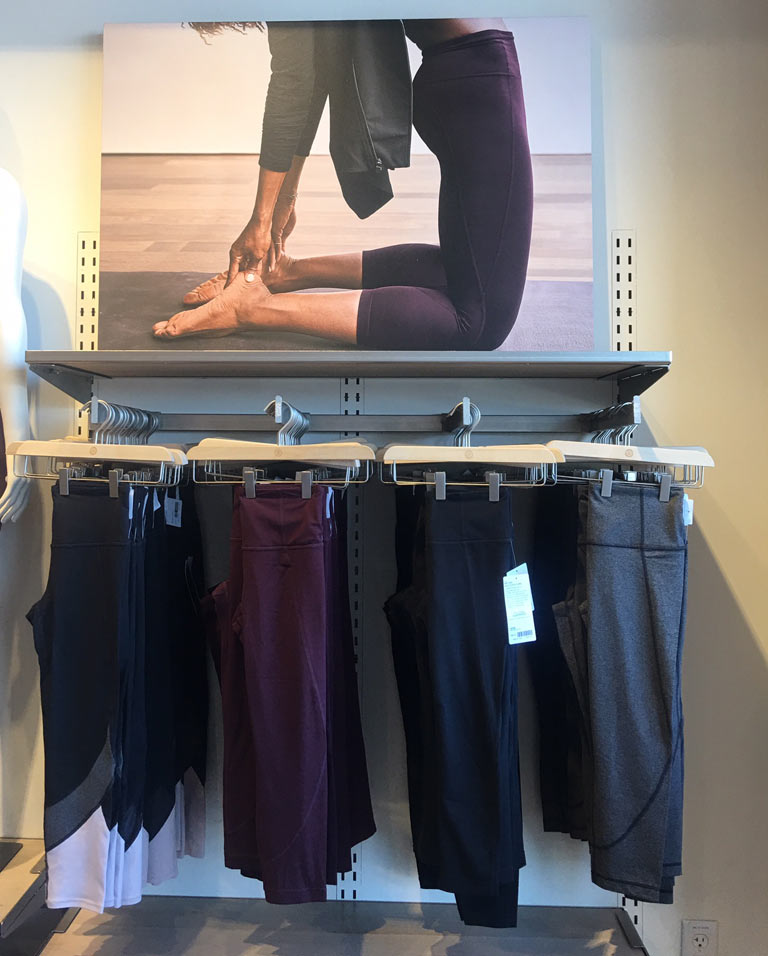 Prefer to shop on the spur of the moment? Locally owned boutiques correspond more closely to their customers' current needs. Plus the scale of the store is manageable, the service is more personal and the garments often unique. If one category of clothes is a fit challenge for you, say jeans, athletic, or outerwear, consider visiting a department or chain store and just focus on that. You can finish your styling at one the community businesses you'd like to support. My hometown of Petaluma has an abundance of charming boutiques. Nan Winters, owner of Nan Winters says, "In the twelve years that I've owned my store I've had the pleasure of getting to know my clientele. When buying I consider their wants and needs and our Sonoma County lifestyle."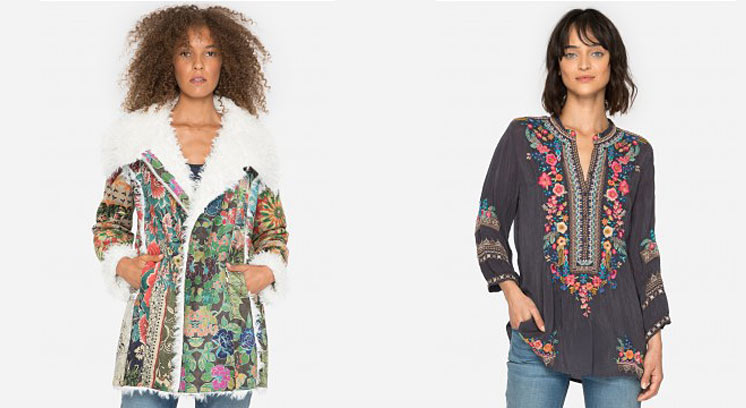 Just down the street at Shunzi boutique (also in San Rafael and Los Altos) salesperson Veronica serves as an "in-house stylist, showing customers how to create looks and dress up or down everyday comfort pieces."
It's worth putting a little effort into the art of shopping so you can create a wardrobe that meets your needs and celebrates your beauty. This could be the season where you turn your frustration into satisfaction. The chapter on shopping in Growing More Beautiful suggests specific locations for all ages, lifestyles and budgets. It also offers great tips on how to ask for help, make decisions and purchase the pieces that will turn individual garments into a wardrobe. And of course, the mermaid favorite, shopping alchemy, the magical moment where needs, desire and timing come together. You can buy it right here (free shipping!) or on Amazon.
Happy fall shopping! Please share your favorite location and timing tips in the comments below or on Facebook at Growing More Beautiful with Jennifer Robin.