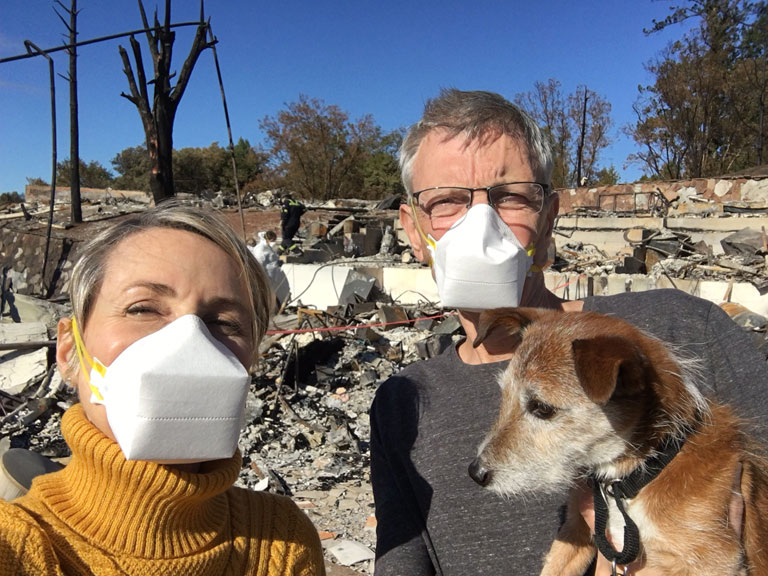 It was the third day of the fires raging through Sonoma County when I received an email from my client Jenny telling me she had lost her home in Santa Rosa. I had just seen Jenny the week before so I was shocked. "Make-up," she requested. "Please let me know when I can come over for you to refill it."
If you lost all your belongs, would lipstick be first on your list? "It's something I can immediately do for myself," she explained. "The only glimmer of pleasure I can see in this horrible mess. I can't even purchase new underwear without collapsing into tears."
After we refilled her cosmetics I pulled out a piece of paper. "Tell me how you spend your time and I'll make a list. Then we will go and get what you need." I had done a color palette for Jenny, her husband and two children, but we had never gone shopping. I wanted to help her through this.
I picked up Jenny and her adult daughter Rose and we headed for the well-appointed fitting room at Macy's Union Square. She would never have to venture out into the store except to use the restroom.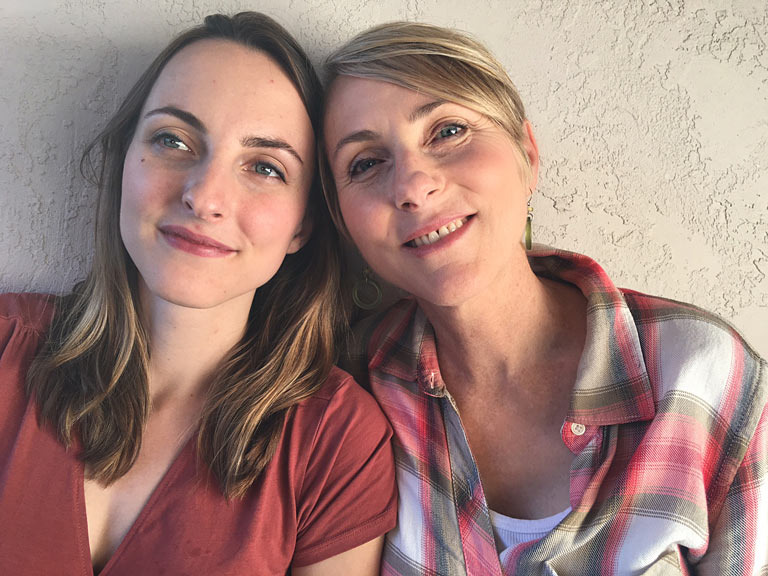 At first Jenny seemed to be in a trance, but she snapped awake when presented with cashmere. "It's so soft, and such a beautiful color," she cooed. Our girl was coming back to life. From then on her ability to tell me what she liked and make decisions was crystal clear. I had her warm Spring (black-free) palette in hand and didn't compromise on the colors, something I occasionally do to save time or work with the existing garments in someone's wardrobe. It soon became delightfully clear that neither of us were going to compromise at all, in any way. Why should we? If you have an opportunity to rebuild your life from the ground up, you can choose that each new item comes as close to ideal as possible.
Even though our time was limited due to her understandable fatigue, I had to make each outfit complete. There were no basics at home, no t-shirts or jackets to fill in with. In some ways it was freeing to not have to coordinate with clothes previously purchased. Even when colors and textures work together, silhouettes often don't. But it was challenging when I needed to find something specific and it was not available.
Knowing how many other tasks lay ahead for Jenny I forged ahead in finding what she needed for a complete basic wardrobe. I combed the store looking for "underpinnings," those washable staples we need to be comfortable. For every sweater, jacket or vest, we need multiple tops and t-shirts for layering. As I was hunting, magic started to unfurl as it so often does. I found treasures in back corners of this huge six level store that takes up a city block. My favorite surprise was a denim jacket embellished with small, sweet embroidered flowers.
I hope you never find yourself in the position of needing to start over, but there are some general principals that can be applied as we gently try and take care of ourselves.
Find the right price and quality level where the clothes are satisfying. The old adage "better/fewer" isn't the best guideline for everyone, but we all should try and buy what we love, no compromising.
Create coordinate groups. Finish the outfit or you won't be able to wear it. If you use your color palette you will be able to mix and match to multiply your options.
If you are under stress (and who isn't?) photograph your outfits and create a file where you can easily be reminded.
Donate or trash anything tired or you are tired of, although no matches or bonfires, please. Everyone in my area packed in case of evacuation. Nothing makes you more aware of all the stuff you have and don't need.
Ask for help. Shopping is hard. Online shopping can be unsuccessful and disappointing and is best used to fill in gaps, take advantage of sale pricing, or find alternative sizes or colors in something you have tried on.
Expect to be more beautiful than ever.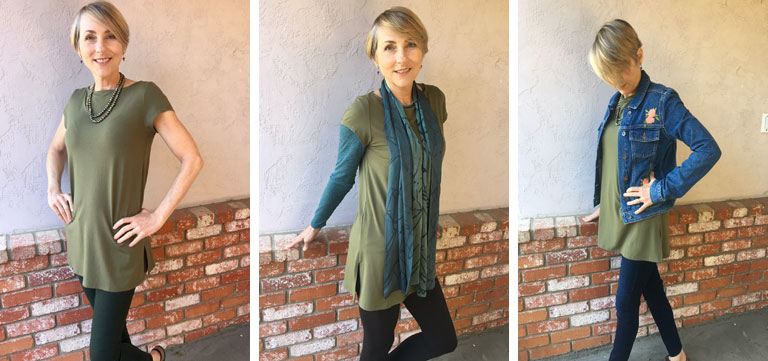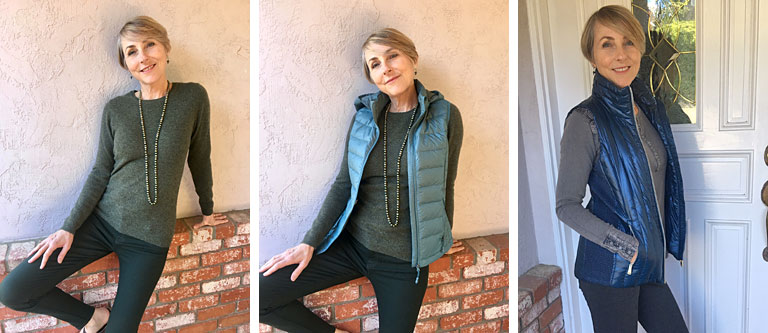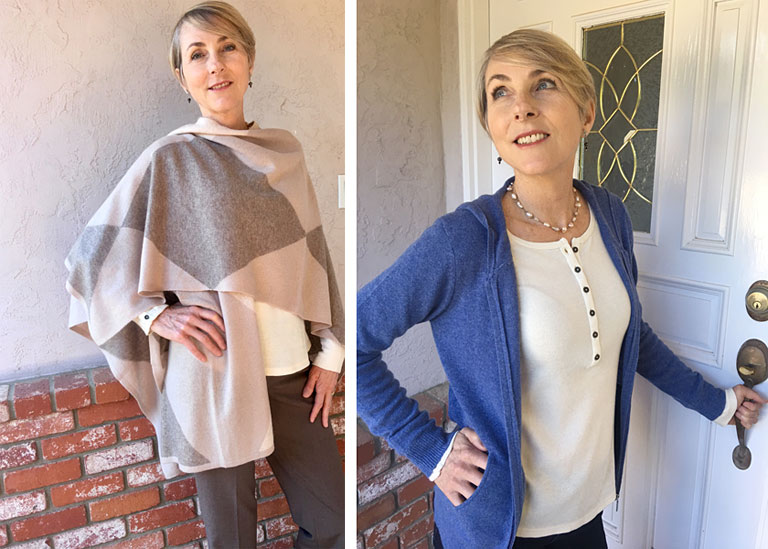 Jenny shows us that out of tragedy comes hope. "I love my clothes and so does my husband. I'm getting tons of compliments." By staying in the present moment you can allow joy to find you. We wish Jenny the best as she rebuilds her life.
You can read more about Jenny's experiences in her courageous blog jennifershannon.com/blog. Jenny is a therapist and author of numerous books about anxiety. To help the many victims of this catastrophe go to the Redwood Credit Union Fund https://rcu-community-fund.squarespace.com/donate/.