November 15, 1987
I cross the Golden Gate Bridge in heightened anticipation, about to pick up the first published copy of my new book, Clothe Your Spirit: Dressing for Self-Expression. The current professional dress manifesto was Dress For Success, a guide that suggested women emulate men by wearing suits complete with little ties at the neck.
Clothe Your Spirit was something different. When I pick it up now, I say "Hello, much younger self." Like reading a thirty-year-old diary, sections where I talk about myself are cringe worthy. Other parts surprise me with their clarity and timeless advice.
At the time I wrote Clothe Your Spirit, I had authored nothing longer than a term paper or a press release. I don't know where all those sentences came from, but helping women find the expression of their beauty was clearly my passion. I remember so much about the writing process: the exhilaration of the first ideas, the long, plodding edits. I would collapse on the couch frustrated with the construction of a sentence, and wake up later knowing how to fix it. I still do that.
I was so focused on finishing the book that I wasn't prepared for what came next. 1987 was a different era, and even newbie authors were invited to go on a book tour. I appeared on radio and television shows in Los Angeles, San Francisco, Boston, Chicago, Dallas and New York City. It was intimidating, and I was too hard on myself to truly relish the opportunity. I did have some amazing experiences though, sitting at a table next to Woody Allen at Elaine's, close enough to notice that we ordered the same thing. I waited for a televised interview in the green room with self-help guru John Bradshaw, his kindness appreciated by nervous young me. One night on CNN I shared a split screen with the host in Atlanta as we took questions from callers, live. It was a golden opportunity for an obscene phone call, and when it happened I blinked and gamely said "next caller" to the shocked hoots and hollers of my family and friends.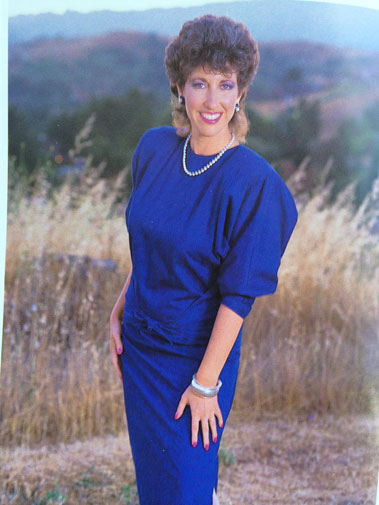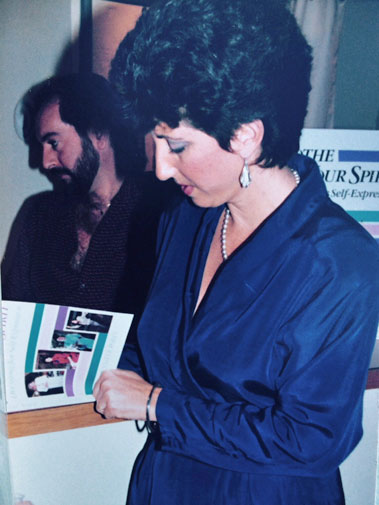 Clothe Your Spirit never made the best seller list, but it was popular with libraries and later became a text book for junior colleges. I believe it was the beginning of the change in conversation about how we think about clothing. Two years after its release I became ill, and when I couldn't work I started painting. My love of making art, and the connection I found to what makes us beautiful, altered the trajectory of my career and became the embryo of the "artful approach to personal style" that became my next book, Growing More Beautiful.
What I know now that I had yet to glimpse 30 years ago is this: beauty is earned. Just like the way in which your self esteem, awareness and essential nature develop over time, so does your beauty. The freshness of youth fades but your character continues to shine through. That's the spirit you continue to clothe.