As COVID has upended our lives, I've fallen more in love with fashion as an expressive outlet. I doubt anyone at the post office or grocery store notices my creative costumes, but I'm using  them to add more zest to my life.
Over the last couple of years as many of the pre-COVID "shoulds" have disappeared and healing my broken ankle forced me into daily athletic shoes, I've taken advantage of a renewed freedom of choice. Searching for images for my Artful Approach to Personal Style presentations (classes resume March 29) also inspired a new level of fashion curiosity. The tipping point came last month with the reboot of the iconic Sex and the City series …And Just Like That (streaming on HBOMax).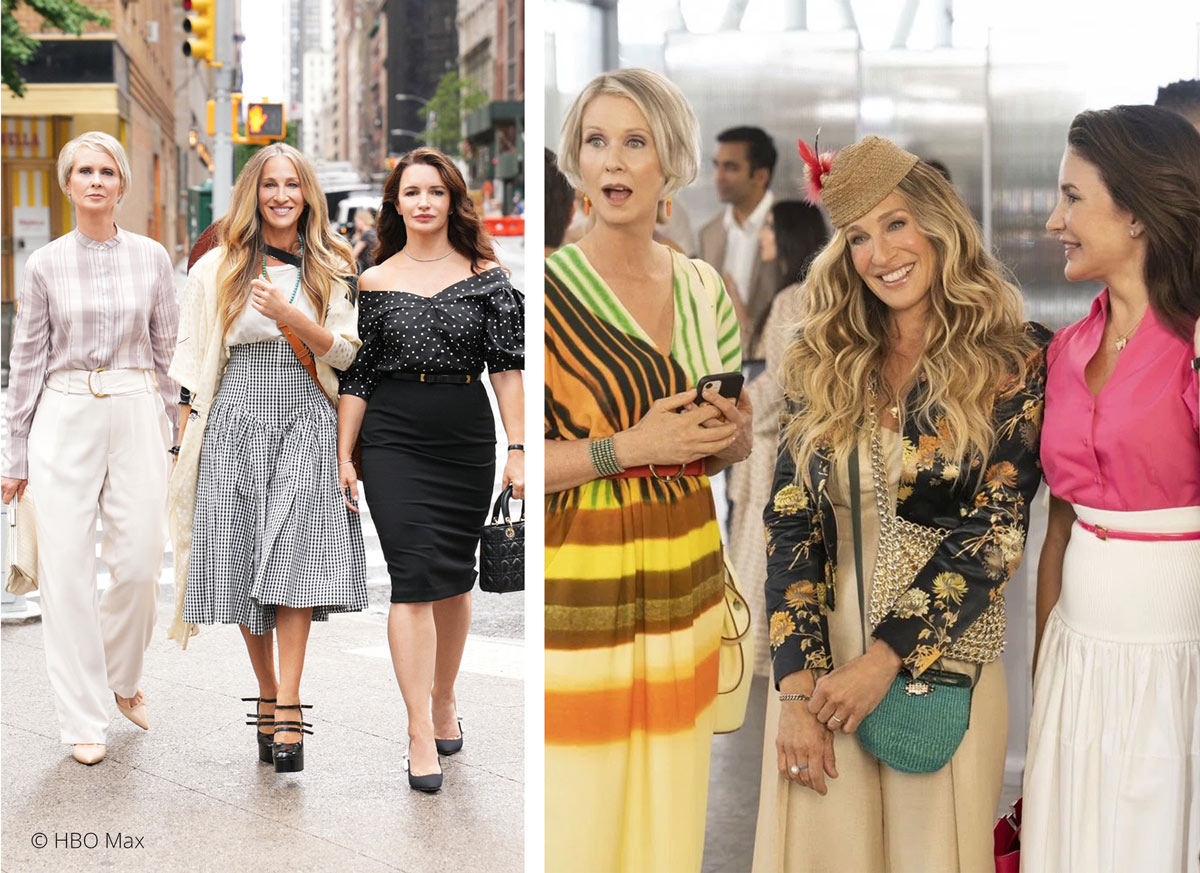 The storylines of the new series are questionable, but the fashion is fun. How delicious to see middle-aged women dressing to go places.  I've always related to Carrie's sexy boho chic and I love watching how she combines pieces from different eras: old, new, high, low, with plenty of "vintage" presumably from her own closet. I especially appreciate the variety of longer skirts and hats, fashion staples I enjoy year-round. 
Many of the design principles I talk about in Growing More Beautiful are represented, including; structured with soft, fitted over full, short over long, long over short. The art is truly in the mix. 
So I wondered…how could I mix up my garments differently?
Let the games begin! How about a thick cable sweater over a pleated skirt? A  fuzzy vest over a delicate blouse? I don't have the option to run down the street in heels, but with a little ingenuity, I can still incorporate my supportive comfort shoes. The boxy tops help balance the proportion of a heavier boot. Below are some examples from my own closet accessorized with new pieces from the Lucia Antonelli collection now available in my web store.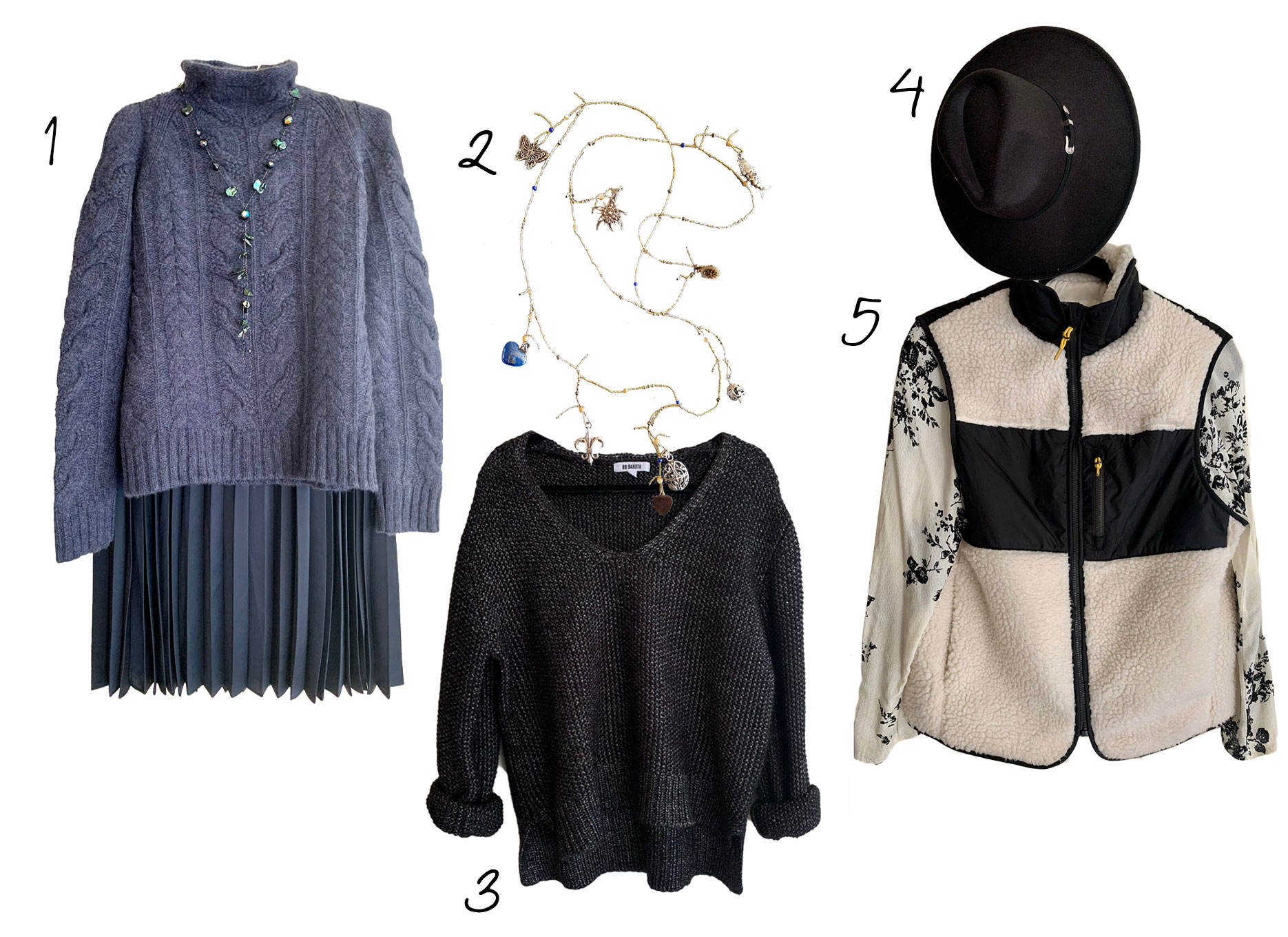 I've picked up a few items on winter clearance, not because I need more clothes but because I am desperate for the endorphins. T-shirts from Gap Factory allowed me to breathe life into some neglected sweaters, and the outrageous fuzzy vest from H&M is more playful than flattering. Textural and pattern mixes layered with jewelry jumpstart my morning. I'm breaking some of my own "rules" about smart shopping and wardrobe planning. I'm not investing, I'm mixing it up, challenging myself to see if I can push the envelope further while still being cozy, comfortable, and pretty. Adding images to my "lookbook" creates limitless options. On the pages of my fantasy album, it doesn't matter that I have nowhere to go. 
On the pages of my fantasy album, it doesn't matter that I have nowhere to go.
What appeals to you?  On …And Just Like That, Carrie is my favorite, but Charlotte and Miranda each make a different statement with their outfits. If you enjoy getting fashion inspiration from television series, perhaps you are more attracted to the bright colors seen on Emily in Paris, the classic retro of the Marvelous Mrs. Maisel or the western looks on the series 1883. 
I'd love to hear what you're doing to keep your creative energy alive. Or join me on Zoom and share with others when classes resume next month. Click here to learn more. Hang in there!
Warmly, Jennifer