Two themes unite painting and artful personal style: Process and Learning to see.
When you think of everything you do creatively as a step-by-step process of learning to see, every attempt becomes interrelated and vital. Overwhelming projects become small attainable goals. You surprise yourself by getting there.
There are many challenges to painting en plein air, but the biggest one for me is how to represent the vastness of the space on a small painting surface. It takes time to understand, to see, what I'm looking at.
Blossoming trees are a favorite subject, and the first hints of spring always call to me to paint outdoors. Often I arrive at a location, set up my easel, and just go for it, painting alla prima, or "all at once." On a sunny week in mid-February I took a more thoughtful approach, taking a photograph and spending some time sketching my subject, hoping to acquaint myself to the landscape before I arrived. Below are the photos from my sketchbook and the final paintings.
I painted these small pieces at the end of the day. I was rewarded by their simplicity.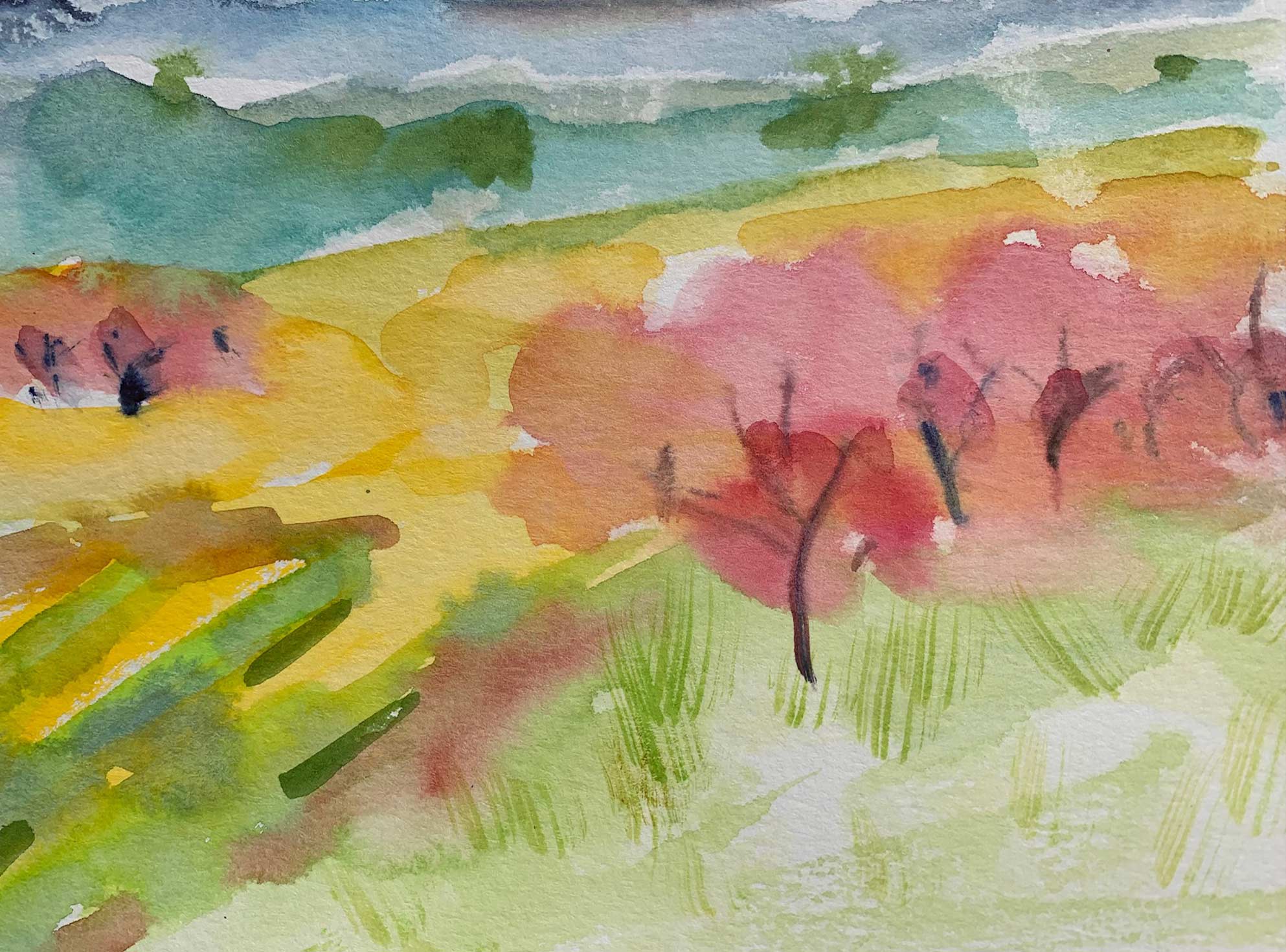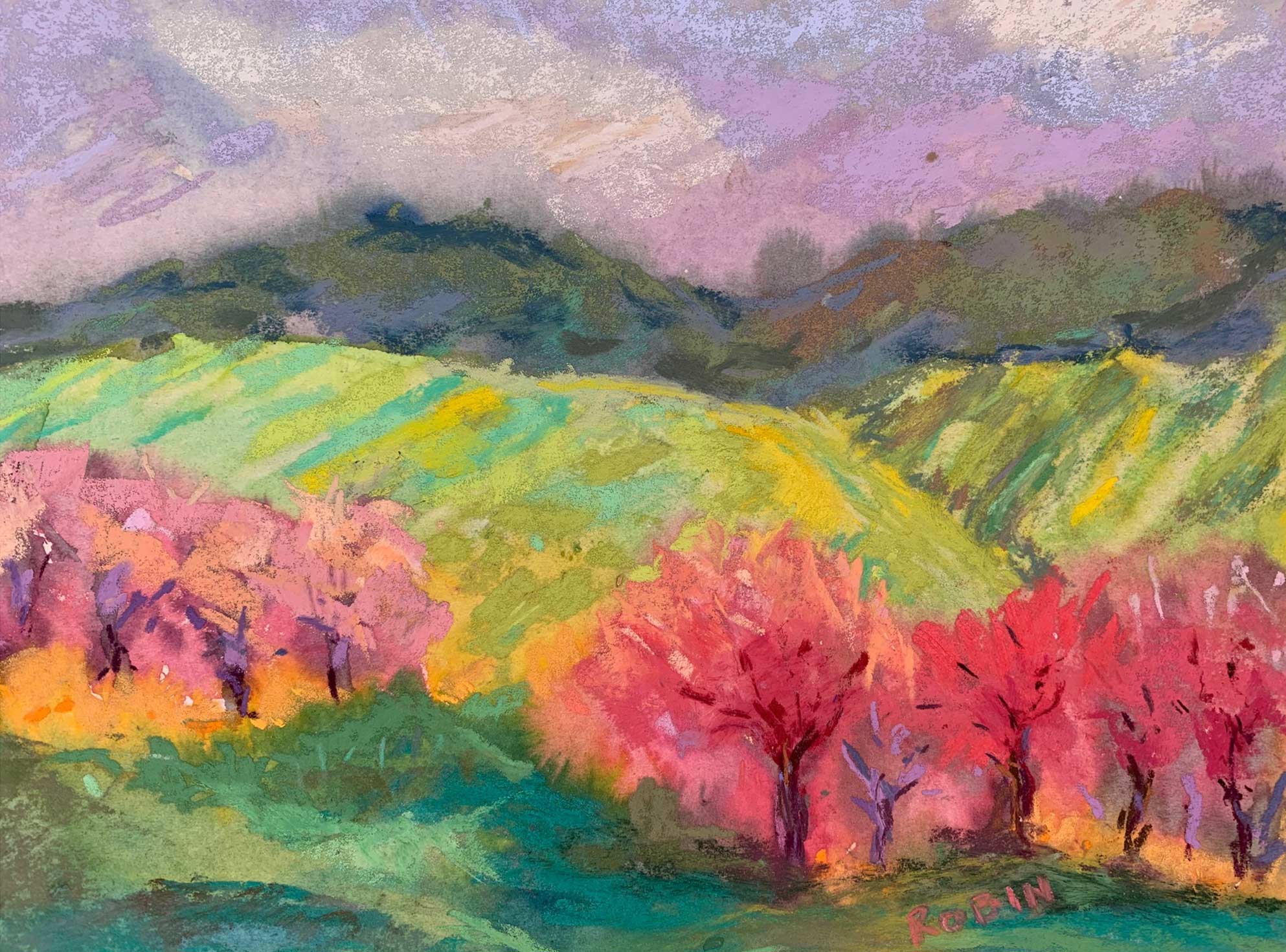 It's easy to get overwhelmed both by a vast landscape – or the chaotic contents of your closet. Seeing it come into focus is immensely satisfying.
The greatest benefit is that the more you look, the more you see.
Want to see more artwork? Stop by my open studio next weekend, May 21 + 22.