How to Own Your Beauty, Show up and Shine…
When I was fifteen my seventeen-year-old boyfriend unceremoniously dumped me for an older girl. He was bored. "Why did you get together with me?" I tearfully asked, thinking only of my winsome personality. "I thought you were pretty — and sexy," he said.
Sexy? I had just gotten my braces off a couple of month before and still felt gawky. True, the previous summer my training bra had morphed into a C cup. I guess the hope of copping a feel was reason enough for a teenage boy to like you. Or not.
Clearly our idea of what is sexy changes throughout life. I was recently in an on-line discussion with several colleagues about mid-life beauty, and one of them commented that she thought I was sexy. It got me thinking: What does sexy mean to us now? Here's what I said in Growing More Beautiful about being sexy:
Looking sexy is not about wearing revealing clothes. Sexiness is being conscious of what you find beautiful about your face and figure and showing that to the world. You can't reach your full sexiness potential if you are worried about what others will think of you. Being beautiful (and sexy) is about showing up in all your glory.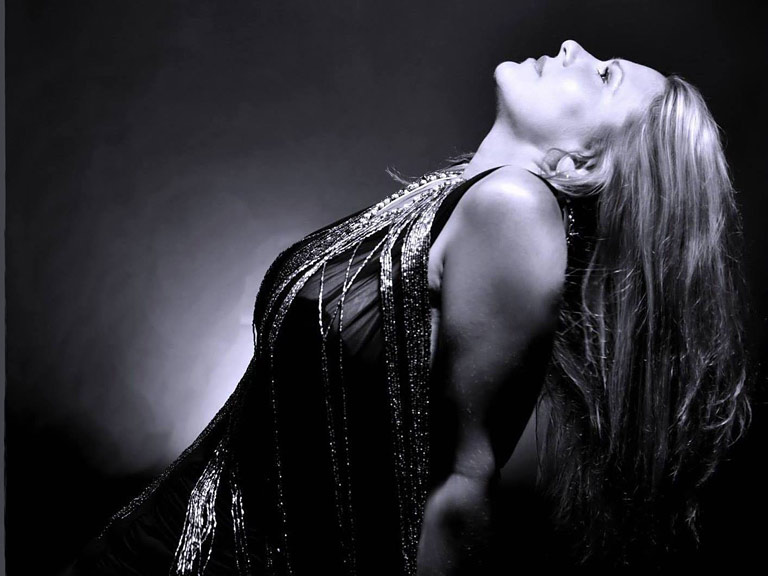 You are sexy and here's why:
You show up. You make yourself visible instead of in-visible.
You Own it. You own something about your appearance that you once wanted to dis-own.
You shine. You use color, style and makeup to highlight your best features and assets.
You are ageless. You don't let age define or limit you.
You don't feel sexy? Here's why not:
You feel Fat.
Old.
Apologetic.
Ashamed.
Maybe it's not important to you. Maybe you've lost your mojo and don't know how to get it back.
I know many beautiful, sexy women, but three immediately come to mind. Not only do they show up in different ways, they all support other women in being their most sexy selves.
Elizabeth Aguilar, an optician at my favorite eyewear boutique Uber Optics, didn't want to give up wearing contact lenses in her thirties, but she needed to. Getting comfortable with seeing herself wearing glasses in photos was a process for Elizabeth, but now she looks so gorgeous in her cool frames it is obvious she "owns it" in a way that the allows the glasses to enhance her beauty.
Coming to terms with a challenge and wearing it proudly is sexy.
I wear glasses but don't own it. Not yet. But I own my curly grey hair. Even though for years it was a choice I had mixed feelings about, my long mermaid tresses are now a source of pleasure and pride. It makes me feel uninhibited in a way that carries over into my free-spirited clothing choices.
Gorgeous grandma Melanie Dado-Stammler astonishes us with her willingness to push the envelope and look sexy in photographs. She is a knockout. You can seek out her fabulous rolling boutique The Bus Shoppe at musical events around the Bay Area. I love this article about her inspiring story. When admired for her sexiness, Melanie says, "I see myself as more creative and artistic. I just absolutely love to do styling and to pull outfits together for all these great events I attend. It is more of an expression of style to suit the occasion vs. sexy. But our perception lies in the eye of the beholder."
Sexy isn't self-conscious. Most of the people you compliment on their sexiness are flattered but surprised, like Elizabeth and Melanie.
My third sexy inspiration is my colleague Pati Springmeyer of Seasonal Color Studio. Pati is the epitome of elegance and refined style, but I love how she refers to Don, her husband of over 30 years, as her lover. It is hot!
Pati is an accomplished fine artist, and I'm sure you'll agree this is one of the sexiest paintings you have ever seen.
You can visit more of her work here.
Sexual energy and sensuality informs the way we move and how we carry ourselves.
All creatures are entitled to revel in this feeling. Not just the thin ones.
When I choose a lipstick for a client, the option that is bold and unexpected is always the sexiest. It's not necessarily the most dramatic, but there is always one that resonates with deep authenticity. Will you go for it? In the kissable oh-so-sexy spirit of lipstick take 20% off your next purchase through August 13. Just enter the coupon code summer20 during the checkout process.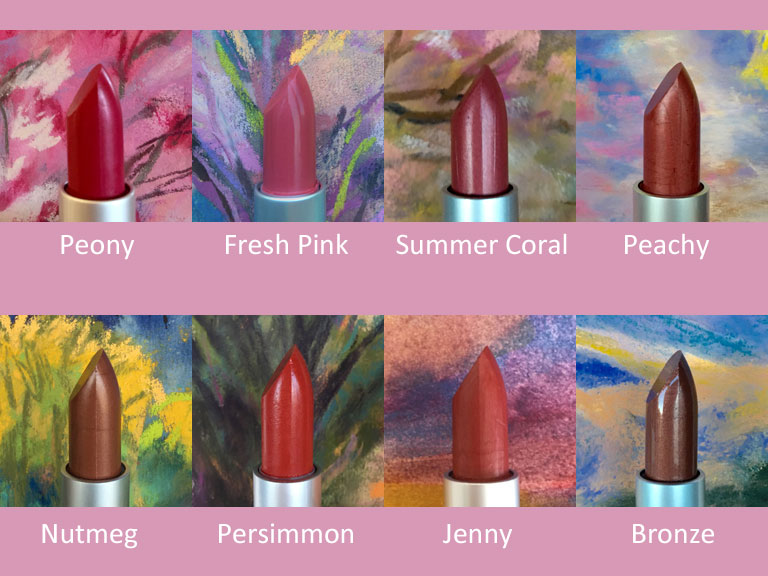 To read more about men and what a powerful tool color can be visit my blog post Color and Attraction. You'll be wowed by the sexy possibilities!