Watching the rain streak the windows makes the recent focus on fall and holiday fashion seem like a long time ago. I welcome the pause that January brings with its dark days perfect for dreaming. Soon a fresh crop of spring fashion will beckon but I'm in no hurry to engage. I know it won't be long before I'll be peeking into magazines and noticing everything I'm drawn to. What will my spring palette look like? What imagery wants to emerge? 
Playing with glue and scissors is the perfect activity for a rainy day. I collect catalogs so I'll always have an array of images to choose from. I rip pages out with abandon, but only commit to those I feel a connection to. It doesn't mean I'll necessarily wear them, or so I tell myself.  Many of the pages in my lookbook wouldn't "realistically" work for me. Some of my negative self talk goes like this: Why choose a short, loose dress when I prefer a fitted style and mid-calf length?   Fake fur, no way, these vests and jackets are too luxurious and expensive for my lifestyle. Isn't velvet too limiting? When would I wear a black pantsuit? And so it goes.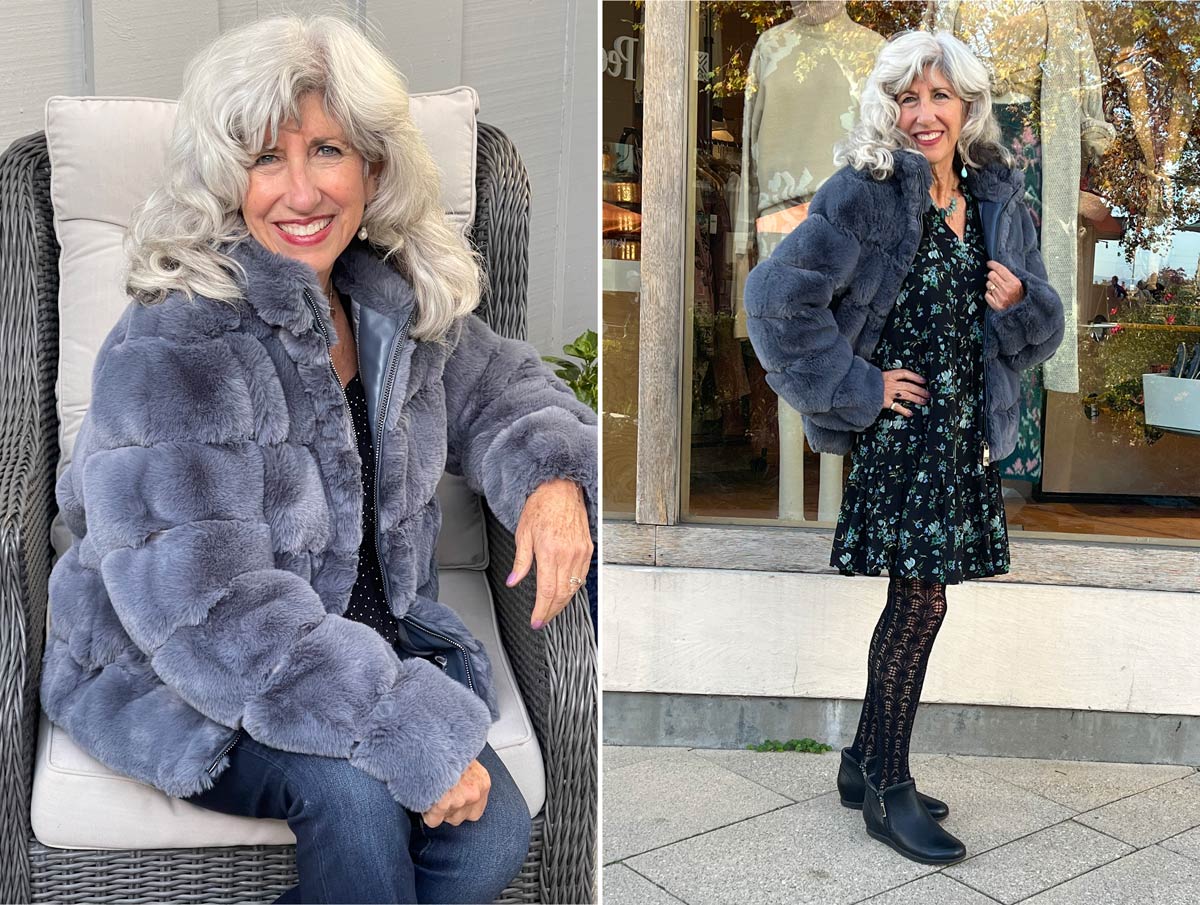 That's my rational left brain talking, but my right brain has its own inner compass. On a November shopping trip the playful imagery stayed with me and I veered away from my usual denim and down.  I gravitated to the blue fluffy jacket and easy dress, putting them together and wearing them with great relish. At least until it started raining.
Here is the question I'm most frequently asked: How can I create a look that evolves over time? Is there a way to not always buy the same old thing? The focus of my Artful Style classes is encouraging students to create a lookbook of their own and see where it leads. Those not inclined to cut and paste can collect photo images and use an app to make a collage. Here are a couple of examples of virtual collages.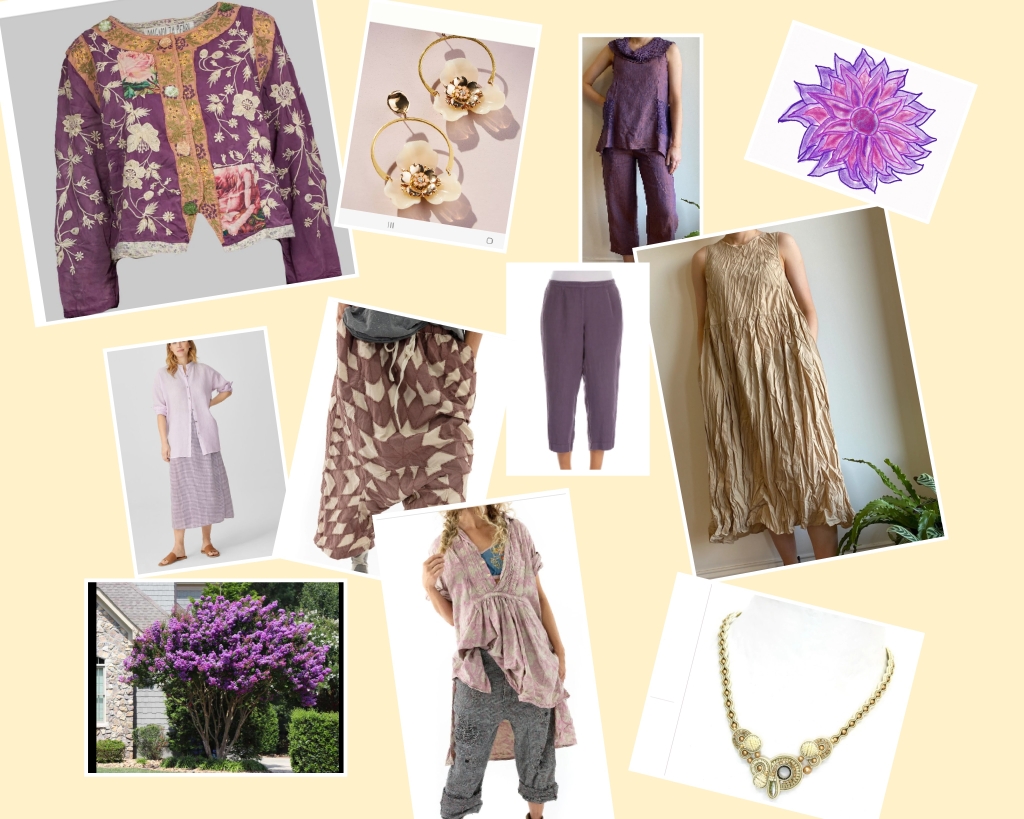 There have never been more options to express your personal style. Everything is in.
Watch out for societal pressure activating your inner critic.  Let your imagination roam. Look at different styles without judgment and feel free to notice what you are attracted to. You may "think" you know what you like, but creating a lookbook is an opportunity to surprise yourself. 
 I hope the new year inspires you to treat yourself to playing with color, texture, shape, and style, delighting in all that lies ahead.  Happy 2023. I hope to see you at a College of Marin class or Art at the Source open studios this spring. For more about lookbooks, check out the blog Fall Fashion: How to Surprise Yourself This Season.